Home Remedies For Acne Scars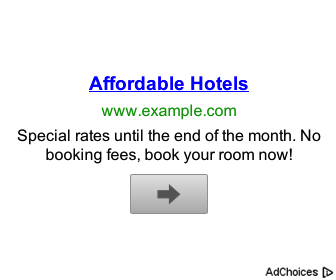 Home Remedies For Acne Scars
18 Comments Shane February 13, 2015 Excellent advice! I always drink a huge glass of water before bed – it makes you feel so much better in the morning. Vanishings Laser Esthetics INC July 8, 2015 You are right; nobody like scars on the face or body. It's nice of you to share all the information and causes about acne scars. Total Face Group August 12, 2015 Acne and scars are common problem in teenagers. These problems are diminishing their beauty and they feel discomfortable. This information will help to get rid from such problem. Susan dong September 30, 2015 I hate thus I have zits all over Kritika Sharma November 24, 2015 baking soda and baking powder are same?????????????????? John November 24, 2015 Baking powder contains baking soda, but the two substances are used under different conditions. Bhavik R. Jagad December 16, 2015 Generally, pimples and acne problems are seen in teenagers. I just really feel amazing after I have tried such remedies as u have shown. Thank you Sir. Muzammil January 22, 2016 Sir I heared that digestive problems will also make pimples is it right. And what should i do for relief from dandruff?? I use to apply lemon before o goes to bed and during day time is it possible for me go on sun ?? John January 23, 2016 If you are having digestive problems, it's possible that your body is reacting in an outward way. I suggest you try to eat lots of fresh fruits and vegetables, lean meats, and no sugary foods. vvvv January 24, 2016 I have a lot of white small pimpels in my chin and I can"t get rid of them they are only in my chin after I popped them they look worse and make me feel stressed what should I use now John January 26, 2016 Don't rub, press or squeeze our pimples.It risk spreading the bacteria to other areas. You can apply lemon juice to your skin with a cotton ball before go to bed. Nessy January 25, 2016 Can you change African Americans to people of African descent. There are people of coulor in other countries who are clearly not American. saqib malik January 30, 2016 sir I have acne pimples with white pus some times and blak scars of pimples. and pimples grow after a week. what should i doo to remove scars and pimples Dev Thapa February 1, 2016 Dear sir, I'm suffering from old scar. Is there any treatment so that I will get rid. Thanks alyce tyler March 14, 2016 Lemons contain ascorbic acid, vitamin P, and phytoncides which suppress and kill the reproduction and growth of acne bacteria. i used to use just pure lemons, BUT THEY ARE too harsh. I did more research and I found the Citrus Clear products (www.CitrusClear.com ) and they have lemon extract and oils in their products that work better and are LESS abrasive than using actual lemon juice. It has taken away ALOT of my acne scarring, and keeps my fresh clean of oil. Been using for 1+ years now and it works great. BNYC500 March 25, 2016 i had scars on my face from my child hood also. Unfortunately, Mederma does not work for my skin because it is very sensitive. I tried about 3 different facial scar screams, and the one that worked the best was the Dr Max Powers Scar Cream. I have sensitive skin, and this stuff did not itrritate it. It was easy to use every day. I have been using for one month now, and the scars are fading. My skin looks much better chuma May 29, 2016 Dr,I have old spots in my body,since I was stil young.if I use FENUGREEK SEED,wil it remove them completly? John May 30, 2016 Yes,Fenugreek seed contains powerful anti-oxidants that yield huge profits in treating skin issue.

Home Remedies For Acne Scars
Derived from the Melaleuca alternifolia plant of Australia, tea tree oil is an excellent antiseptic, antibacterial, anti fungal and antiviral essential oil. As such, not only for acne scars, tea tree oil is, in fact, one of the best remedies for acne too. As far as scars are concerned, this oil is most beneficial in healing the hypertrophic scars that are generally raised and red, such as those we get after burn injury or a surgery. Raised acne scars too are not very uncommon. So if you have such raised or hypertrophic acne scars, you can effectively use tea tree oil to heal them. Tea tree oil, due to its anti-inflammatory effects would definitely help you in getting rid of such acne scars. This oil is also hydrating. It provides moisture and helps hydrate the scar which gradually diminishes the scar and make it disappear.

Home Remedies For Acne Scars
Home remedies for acne scars are useful in cases of severe infection or when acne has been irritated, squeezed, or scratched. The American Academy of Dermatology (AAD) reports that this intense skin condition afflicts as many as 50 million Americans. Mild acne scars heal on their own, while the deep scars might remain for a person's entire life. Mild acne scars can be safely and effectively treated with home remedies using natural products.

Home Remedies For Acne Scars
Nobody like scars on the face! It is sometimes tricky to get rid of acne scars, but it is not impossible. Normal acne scars fade away just within one month or two. Sometime due to some special reasons, acne scars become more dangerous. It is possible to treat acne naturally. There are several natural ingredients that can help you to treat acne. Some of the natural ingredients have anti-inflammatory or eve antibacterial properties.

Home Remedies For Acne Scars
Acne can be highly distressing, not only because they are painful but also because they leave behind hideous scars that never really go away. Why is this so? Pimple arises due to some sort of skin damage. During the healing process, the body creates new skin cells and collagen fibres for repair that leads to acne scar formation. Although acne scars don't really go away but their colour, size and appearance can be modified to render them undetectable, thus improving facial appearance. Here are a few home remedies you can try to lighten your acne scars.

Who likes scars and that too on face! Getting rid of acne scars is a little tougher than eliminating acne actually. Pimples can be naturally treated with many ingredients having anti-inflammatory or antibacterial properties which are in abundance in nature. However, pimple scars are a little stubborn as they doesn't go easily. However, as the saying goes, nothing is impossible. It may take some time but your regular efforts using certain natural bleaching agents as well as other ingredients may lighten your acne scars and gradually remove them permanently.

4 Of 20 Best For: Fresh Scars"You want to calm the inflammation right away," Chiu says of treating newly popped pimples prone to scarring. She suggested asking your dermatologist to prescribe an anti-inflammatory acne medication like Aczone Gel. For a prescription-free solution, dermatologist Ronald Moy suggests treating newer scars with a product containing innovative growth factors that "stimulate collagen production immediately" and "should prevent any new scars from becoming old scars." This serum from Moy's product line, DNA EGF, uses growth factors clinically proven to speed up the growth of healthy skin cells. Both hyperpigmentation (not true scarring, but the spotty aftermath of a breakout) and atrophic scars (those crater marks more deep and sunken) benefit from a stimulating collagen boost because thickening the skin leads to less visibility of existing scars, Moy says.DNA Regeneration Serum, $145

Word of Caution Home remedies are only recommended for mild acne scars and if you have secondary infection or deep scars, you should consult a qualified dermatologist before setting out on any alternative treatment regimen. Apart from the natural goodness of home remedies, a nutritious diet can go a long way towards healing scars from acne.

Apple cider vinegar has many properties. It is an astringent and a natural disinfectant that makes it a good natural anti-septic. It also balances the pH level of your body and of your skin when applied topically. And because it is anti-bacterial and anti-inflammatory, it is effective in the treatment of acne too. All of these properties of apple cider vinegar are granted by its beneficial components that include vitamins, minerals, carbolic acid, ketones, aldehydes, amino acids, anti-oxidant, acetic acid and many more. It is therefore a known remedy for acne. You can also heal acne scars considerably with apple cider vinegar. As this vinegar scrapes off the dead skin cells, it may fade away the acne scars to a great extent. You can either use apple cider vinegar with water or with honey.

These types of natural ingredients are very helpful. However, the truth is that acne scars are a little bit stubborn. They does not want to go easily. But no worries! Nothing is impossible. Treating acne may take some time if the infection is severe, but your regular efforts will help you to get rid of acne, you just have to use some natural ingredients as natural ingredients are out of side effects. Natural ingredients will first help you lighten the scars of your acne as well as gradually these natural ingredients will help you to remove your acnes permanently.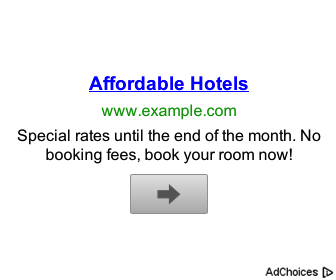 Gallery of Home Remedies For Acne Scars
Write your feedback about "Home Remedies For Acne Scars" here
Post that Related with Home Remedies For Acne Scars