How To Get Rid Of Acne Scars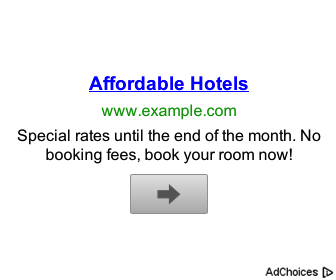 How To Get Rid Of Acne Scars
Acne scars can be a very troubling problem. Even though the acne breakouts may be controlled or have long since stopped, the scarring remains for a lifetime. Treatment for acne can be as troublesome as the disease itself. Usually, successful treatment requires a team approach with a dermatologist and a cosmetic surgeon. First, attention must be turned to stopping any outbreaks, then repair of the scarring. If outbreaks continue, scarring is likely to continue, and any treatments aimed at treating scarring would be futile. There are many options for treatment of acne today depending on the severity of outbreaks. These are beyond the scope of this article, except to say that treatment for the underlying disease process is a must. Once the outbreaks are well controlled, attention can be turned toward erasing the lasting marks on the face. Of note, acne is not only a disease of adolescence. Adult onset acne is not completely uncommon and is seen in women who are pregnant – often with more severe scarring. Treatment options for acne scars depend on the severity of the scarring and the skin type of the person wishing repair. In people with darker skin, Fitzpatrick Types V, VI; options are limited because of concern for pigment irregularities after treatment. For lighter skinned individuals, treatments range from simple facial exfoliation to deep chemical or laser peels to surgical intervention. For light scarring after acne, attention is placed on skin resurfacing. By taking off the outer layers of skin and stimulating collagen synthesis with new skin formation, acne scars can be reduced. This is best simulated by placing a finger on either side of an area of scarring and lightly pulling. If the scars fade, this can be a good option for resurfacing. For deeper scars, a deep chemical peel, ablative laser (CO2 or erbium) resurfacing, or dermabrasion/dermasanding may be necessary. For deeper scars, deeper solutions are necessary. Again, several options exist. Deeper scars can be surgically excised with the larger acne scar replaced with a surgically placed small line. This can later be refined with other rejuvenation techniques. Punch grafting affords a simple method for treating multiple scars. A circular punch is used to create an incision around an acne scar. The scar is then allowed to heal and the resulting skin irregularity is smoothed. Subcision involves releasing the tethering attachments underneath the scar and then filling the space with either a temporary or permanent filler to prevent the scar from reforming when it heals. With the advent of new temporary artificial fillers such as hyaluronic acid, this is a good option for larger depressed scars. Whatever the treatment option, it is important to consult a physician with a large arsenal of treatment options – if a physician only sells a cheeseburger, then you get sold a cheeseburger, even if you need a bacon burger. It is also important to remember that just as acne scars did not form overnight, treatment can sometimes take months to get the desired result. Once you find an experienced physician and decide on a treatment option, remember that it's a long road but one that is usually worth the wait.

How To Get Rid Of Acne Scars
Acne scars can destroy your self esteem. No matter how often you hear, "It's not really that bad," you know exactly how bad it is to YOU.  Just as it took a long time to accumulate the scars, it can take considerable time to improve them. The term "improve" is used on purpose, because we've yet to have a treatment or blend of treatments that can erase all scars. Scar treatment choices depend on a number of factors: Your skin type/color – genetic background opens or closes different treatment choice doors. Darker skins tend to have increased pigment after aggressive treatments, so energy levels and treatment levels have to be sometimes be turned down.Scar depth – very deep scars may require subcision, which means cutting the scar attachment to the deeper layer of tissue (this is done with a special needle). Scar profile – icepick scars will require a different procedure than rolling scars.Scar age – earlier scars tend to improve more quickly and at a greater level. Younger skin responds more quickly too as collagen production is at a higher level in younger patients.Scar color – red "scars", if flat, may only require a vascular laser. But they may also signal a depressed scar that is still in the process of developing.Gender – males have thicker skin, necessitating more aggressive treatment levels.Affordability – acne scar treatment is typically categorized as cosmetic and is not covered by insurance, making the cost factor an important consideration.Social downtime tolerance – aggressive treatments normally get the most results, but some patients can't or won't incorporate a week's worth of downtime for high intensity treatments. And the need for multiple treatments (and the associated downtime) is a given.In the end, the best treatment course is highly individualized and, more often than not, will include several different treatment types. We wish we had that magic bullet that could erase the scars and the memories that go along with them. But for now, we use the most effective tools we can, to get the best results we can, as affordably as we can.  In today's dermatology office you will see a wide array of treatment options from simple micro needling all the way to carbon dioxide lasers. The higher the position on the technology ladder, the more costly the treatments, since laser and other fractional systems can fall into the $100K and above cost range. Micro needling is making a comeback and is less risky for darker skins. Radio frequency added to  micro needling improves collagen production levels and is increasingly popular with patients and doctors alike. Still, some of the most aggressive lasers provide the most smoothing potential, but they also include higher risk for post treatment pigmentation and require more recovery downtime. Anyone who has active acne needs to get medical attention to control acne. If you stop the process of the acne, you stop the skin destruction it can cause. 

How To Get Rid Of Acne Scars
If you see signs that your acne is leaving a scar on your skin, you don't have to grin and bear it. There are lots of ways to heal your scars and keep new ones from forming. Cortisone and Fade Creams If your scar is red or swollen, use a cortisone cream to calm your skin, says Tina Alster, MD, a Georgetown University professor of dermatology. The cortisone is absorbed by skin cells and reduces inflammation. You can buy skin creams with cortisone without a prescription. Next, you'll want to concentrate on lightening any dark areas left from the acne scar. "Hydroquinone, a popular skin lightener, has recently fallen out of favor and is now being omitted from many fading creams due to irritation and carcinogenic concern," Alster says. But there are other ingredients in skin creams sold without a prescription that can help lighten your dark spots. Kojic acid (a natural skin lightener derived from mushroom extract), arbutin (also called bearberry extract), and vitamin C (ascorbic acid) are great alternative ingredients to look for in lightening creams, Alster says. Laser and Filler Treatments If your acne scars don't fade away on their own, it may be time to consider booking an appointment with your dermatologist. In one to three sessions, laser skin resurfacing using fractionated laser technology can even out the skin surface and increase the formation of new collagen. Collagen is a protein that's a building block of the skin. The new collagen can help fill in acne scars. Ablative lasers vaporize your scar, allowing smoother skin to take its place. Non-ablative lasers help activate the production of collagen without damaging the surface of your skin. Filler injections can help fill in the indentations left behind from deep acne scars, says Ron Moy, MD, a former president of the American Academy of Dermatology. But the downside to fillers is that they need to be repeated every 4 to 6 months, as the product reabsorbs into the skin over time. Patience The main key to seeing acne scars fade is patience. A few weeks after you break out and scar, new blood vessels move into the injured area to give nourishment to the skin, which is why most early scars look pink, Alster says. Months later, collagen starts to form, filling in the injured section of skin. Because cystic acne destroys skin and fat, it can take up to a year for the scars to fade, Moy says.

How To Get Rid Of Acne Scars
Protect Your Skin From Direct Sunlight – Ultraviolet rays are likely to worsen the appearance of your acne scars. If you are spending much time on the sun, you are advised to wear a sunscreen or wide hat that will create a shadow on your face. Gentle Skincare Products – Some people get desperate in their process to get rid of these scars. They therefore tend to use harsh and lousy products that could damage your skin further. If you realize that your skin is reacting to a particular skin product, you should stop using the product immediately. Also avoid using hot water, rough facecloths, loofahs and rough sponges. Regular Exfoliation – Exfoliating your skin helps to remove dead skin thereby exposing new and fresh skin layer. Considering the fact that acne mostly affects the top layer of the skin, exfoliation will speed up the process of scar fading. Stop Picking The Red Spots And Scars – Although you will be tempted to pick these scars and red spots. You should resist the temptation all the time, picking them will definitely worsen their appearance. Picking the red spots will result in scars that would otherwise have been avoided. Eat a Balanced Diet And Drink Plenty Of Clean Water – Staying healthy and hydrated will give your body the necessary ammunition required to fight these scars. Water helps your body get rid of toxins.
How To Get Rid Of Acne Scars
How To Get Rid Of Acne Scars
How To Get Rid Of Acne Scars
How To Get Rid Of Acne Scars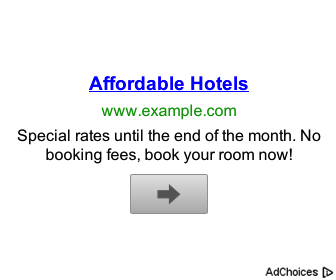 Gallery of How To Get Rid Of Acne Scars
Write your feedback about "How To Get Rid Of Acne Scars" here
Post that Related with How To Get Rid Of Acne Scars