Jay Leno's Car Collection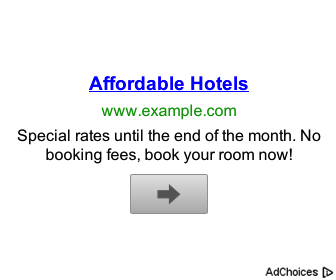 Jay Leno's Car Collection
NBC Universal/ Walker DaltonThere are few car collections that can rival Jay Leno's. After Leno's 20-year run as host of the "Tonight Show" came to an end, the comedy legend turned his attention to his NBC-produced web series called "Jay Leno's Garage".  Located in a series of large hangars at the Bob Hope Airport in Burbank, California, Leno's Big Dog Garage has been such a sensation that his NBC-produced web series on its contents has become one of the most popular shows on Youtube. The web series became so successful that the Leno returned to TV in 2015 with an expanded version of the show on CNBC.  This summer, "Jay Leno's Garage" is back on CNBC for a second season.  Leno's collection, estimated to include more than 150 cars and motorcycles, ranges from daily drivers to Smithsonian-worthy pieces. Most of the cars are restored and looked after by Leno and a small team of mechanics. Even more amazing, every car in garage is licensed and legal to drive.  Here are 25 of the most interesting and historically significant autos in Leno's collection.  View As: One Page Slides

Jay Leno's Car Collection
On his recent jaunt through the Burbank hills, the few drivers on the road gawked at Leno's new toy, snapping pictures at stop signs and giving eager thumbs-up.Although the McLaren could devour any racetrack, Leno usually limits his driving to public roads. He'll often cruise to an infamous curve on Malibu's Mulholland Highway dubbed "The Snake" or to Newcomb's Ranch, a bar and restaurant on the Angeles Crest Highway. Not everything in his collection is obscure or valuable; many would be at home in any car enthusiast's garage. There's a 2008 Dodge Challenger SRT8, a couple of Chevy Corvairs, a 1957 Buick Roadmaster convertible.Many of his cars, in fact, came from the garages of other car fans. The comedian's respect in the car community means he often gets the first phone call from an elderly owner or widow looking to send a car to a good home."I've been to car shows, and there will be a great car there, and the owner says, 'When I get rid of it, I want Jay to have it,'" Meyer said.Unfortunately for Leno, the interest goes both ways. It's not uncommon for Leno or his wife, Mavis, to be handed a business card by someone interested in buying one of his cars after Leno dies. "It drives my wife bananas," Leno said. "People come up to her all the time."After finishing up a garage tour, Leno ambled back down the quiet corridor of the hangar and climbed into his 1955 Packard Caribbean for the commute home. Painted off-white with a bold red stripe on both sides that matches the red interior, the car is parked in front of an ad billing it as "America's most glamorous sports car."The V-8 rumbles to life, and a moment later, Leno glides out into daylight. They make quite a pair. Two American icons, facing an open road ahead.david.undercoffler@latimes.comTwitter: @latimes_driven

Jay Leno's Car Collection
25 Incredible Cars From Jay Leno's Car CollectionBy Tony MarkovichAssistant Editor. Mizzou Journalism. Indiana. Hip-Hop. Ice cream. Cars. Bulls/Packers/Hawks/Cubs. Follow Tony on Twitter, Instagram, and Google+ May 21, 2013ShareTweetThere is no other celebrity in the world that comes close to matching the car collection that famed talk show host Jay Leno has gathered. When we put together a list of the best celebrity car collectors, it was a no-brainer, as he's got his own mechanics, he has his own web TV show dedicated to his garage, and car manufacturers even collaborate with him to build unique concepts. We were originally going to try to narrow down his more than 100 cars and 50 motorcycles into a "25 Best" list, but the idea of that is entirely ridiculous. The variety of cars, each of which have its own individual importance, makes definining "the best" theoretically impossible. Instead, we've gone through the list and picked out some of his and some of our favorites. Take a journey through automotive history with these 25 Incredible Cars From Jay Leno's Car Collection.  Next Slide

Jay Leno's Car Collection
Of the 286 vehicles that Leno owns, 169 are cars and the rest are motorcycles. He's become such an esteemed car aficionado that Jay Leno has his own Popular Mechanics and Sunday Times columns. When the developers of the hit video game L.A. Noire needed to do some research into late 1940s cars, they didn't hit the internet — they went to Jay Leno's garage, which is full of them. As he owns a large number of antique and vintage automobiles Leno's collection is quite pricey, and some of the cars are worth over $1 million.

Before Jay Leno went to Pebble Beach to test drive the P1, when it first made it to American soil, only 80 P1s were spoken for. But after people saw Leno in the car, all 375 units were sold to some very lucky people. McLaren says in the JLG episode that they thank Leno partially for the success of the P1. Leno explains that the reason why the McLaren P1 is so different is because it is a road car that doubles as a race car, as opposed to automotive manufactures turning race cars into road cars. The duality is flawless.

With his in-depth knowledge of both classic and modern cars, helps him to define and dole out for only the beautiful cars worth of a spot in his garage. It is filled with not only rare vintage automobiles, but also amazing newer sports cars and supercars. Fans were lucky enough to see some of them on his popular CNBC show Jay Leno's Garage (JLG) that began airing in October 2015.  In his series, Leno shows off the many hand-picked cars that make up his carefully curated car collection. With millions spent on cars, Jay Leno is the ultimate car enthusiast.

Those who have played Gran Turismo have probably seen an incredible looking tank car featured in the game. That fictional vehicle is based on a real car in Jay Leno's collection, the Blastolene Special, which was produced by the Blastolene brothers team. To make the model street legal, Leno had his mechanics make some changes to one off vehicle to get it ready for the road. And, in true Jay Leno fashion, he had it turbocharged as well.

Jay Leno is known an actor, comedian, and legendary host of The Tonight Show with Jay Leno. He's also one of the most well known car collectors on the planet. Some collectors simply carve out space in their garage for an extra project or two, but Leno's collection is so large that he had to build a custom garage that's bigger than most people's homes to hold all of his vehicles.

Ending the list of Jay Leno's cars with a bang, we have none of other than the infamous Tank Car. Jay Leno's Tank Car, designed by the Blastolene brothers, Randy Grubb and Mike Leads, was never really meant for road use, but for show. Of course when Leno got the tank, his first priority was to modify it to be street legal. Yup, that's right the 20 foot long, 10,000 pound tank is fully equipped to driven on the road legally.

There is no other celebrity in the world that comes close to matching the car collection that famed talk show host Jay Leno has gathered. When we put together a list of the best celebrity car collectors, it was a no-brainer, as he's got his own mechanics, he has his own web TV show dedicated to his garage, and car manufacturers even collaborate with him to build unique concepts. We were originally going to try to narrow down his more than 100 cars and 50 motorcycles into a "25 Best" list, but the idea of that is entirely ridiculous. The variety of cars, each of which have its own individual importance, makes definining "the best" theoretically impossible. Instead, we've gone through the list and picked out some of his and some of our favorites. Take a journey through automotive history with these 25 Incredible Cars From Jay Leno's Car Collection. 

Proof that Jay Leno is one of the most legit car collectors on the planet is his collaboration with GM to create the EcoJet. The car was, in part, inspired by another vehicle on this list, the 1963 Chrysler Turbine. Like its predecessor, the EcoJet uses bio-diesel as opposed to fuel like a standard engine. Leno and one of his garage techs worked together to draw concepts, and then GM came into the picture to help actually produce one of the vehicles. It looks awesome, and this car is literally priceless — Leno didn't have to buy it, and no one else owns one.

Unfortunately for Leno, the interest goes both ways. It's not uncommon for Leno or his wife, Mavis, to be handed a business card by someone interested in buying one of his cars after Leno dies. "It drives my wife bananas," Leno said. "People come up to her all the time."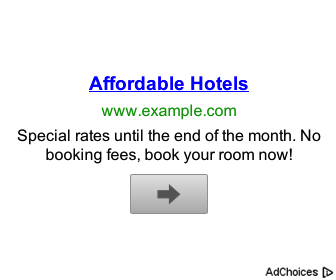 Gallery of Jay Leno's Car Collection
Write your feedback about "Jay Leno's Car Collection" here
Post that Related with Jay Leno's Car Collection