Mclaren P1 Top Speed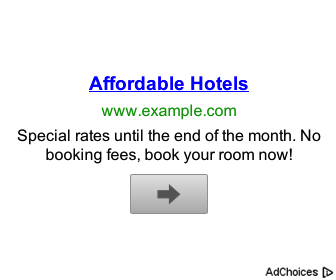 Mclaren P1 Top Speed
Since its debut in 2012 at the Paris Motor Show, the McLaren P1 has continued to live up to the standard that was set by its predecessors, the F1. The P1 does not necessarily eclipse the greatness of the iconic F1, but it has certainly become legendary in its own right. Utilizing hybrid technology, while still having hypercar capabilities, the McLaren P1 model includes an incredible amount of horsepower and an impressive top speed. We love the McLaren P1 and to show off our love for this amazing supercar, we've assembled what we think to be a pretty awesome list of McLaren P1 pics and interesting facts about the sports car, including some of the McLaren P1 specs, for you all. Enjoy and don't forget to tell us your favorites! Bright Yellow P1 Custom Content Caboodle The plug-in hybrid sports car is out of production as of 2015 and with only 375 cars ever manufactured, it is a rarity within the automotive industry. Its rarity has made this hypercar all the more appealing, especially among American buyers, who account for 34% of all P1 purchases when it first hit the market. Custom Blue McLaren P1 Car Scoops Each McLaren hybrid P1 is equipped with an eco-friendly engine. The McLaren P1 engine is built of the same engine of the 12C sports car, but it has been modified by 90%. The 3.8L V8 twin turbocharged engine boasts a top speed of 217mph beating the Porsche 218 Spyder's max recorded speed. Fierce Red McLaren P1 Baller Status Not only is the top speed very impressive, but the P1 has 903 hp and its 0-62 time is incredible; hitting 0-62 mph is only 2.8 seconds. Black and White McLaren P1 Auto Evolution With great power comes a hefty price tag. But just how much does the McLaren P1 cost? Each unit originally sold for $1.15 million. Bold and Beautiful P1 Motorward Just like the F1, the P1 has a carbon fibre monocoque and roof. The amazing McLaren P1 supercar also is equipped with a MonoCage carbon fibre chassis. This chassis is five times the strength of titanium. Eye-Popping Custom Paint Job Car Scoops The hypercar has an innovative feature that recycles energy. McLaren engineers call it the Instant Power Assist System (IPAS). This system is able to catch and reuse kinetic energy when braking. This energy is then transformed into electric energy adding boosts of power to the supercar hybrid engine.  A Chameleon P1 Pinterst We just had to give you the scoop on this unique McLaren P1 supercar. This specific hypercar is extremely unique. While color changing car paint isn't new, McLaren has developed new tech that is unlike any current paramagnetic paint out there. The McLaren P1 MK Edition, a name given to the car by its owner in Southern California, is already on the road and wow, is it beautiful! In case you want more P1 Pics! A Handful More Awesome Custom McLaren P1 Pics for You Motorward   Ytimo RS Sports Cars Fooyoh Driving Line Have you seen any McLaren P1s? Share your story below!

Mclaren P1 Top Speed
Evo has finally done it. McLaren F1 chassis number 46 and McLaren P1 chassis number 46 were taken to the south of France to see what the new car has on the legendary original. Better brakes and rear lamps, basically. The Genesis Blue Metallic 'F1 Joy' is a 1995 car and the 39th F1 McLaren built. F1 owners got the chance to purchase a P1 with a matching chassis number, and that's exactly what 'P1 Joy' is, wearing the same color as well with a bit more exposed carbon fiber. The P1 wasn't designed to compete with the now 23-year-old F1. Instead, it was created to be the first of McLaren's new 'Ultimate Series' and beat on Porsche 918s and LaFerraris. It's by far my favorite of the trio, but the numbers don't lie: The P1 isn't necessarily the fastest of the three. Advertisement As for the F1, it was the fastest car in the world for eight years running and it still has a higher top speed than its successor. Of course the P1 would destroy it on a track, but could it also run for 24 hours at full throttle at Le Mans? We'll never know, even though we'd love to. The F1 remains the ultimate supercar due to the purity of the driving experience, and it seems like that's not going to change. Rowan Atkinson is a fool for selling his. Rowan Atkinson On What's It Like To Put 41,000 Miles In A McLaren F1Rowan Atkinson is selling his Dark Burgundy McLaren F1 after owning it since new. 41,000 miles and…Read more This V12 could wake up the dead.GIF Contact the author at mate@jalopnik.com.

Mclaren P1 Top Speed
Conceptauto McLaren P1 te zien op de Mondial de l'Automobile te Parijs in 2012 Voorstelling productieversie McLaren P1 op autosalon van Genève in 2013 De McLaren P1 is een plug-inhybridesportwagen geproduceerd in beperkte oplage door de Britse autofabrikant McLaren Automotive. De conceptauto werd voorgesteld op de Mondial de l'Automobile te Parijs in 2012. De productieversie werd getoond op het Autosalon van Genève in 2013. Leveringen aan klanten begonnen in het Verenigd Koninkrijk in oktober 2013. De volledige P1 productie van 375 wagens was uitverkocht in november 2013. Het basismodel kostte €1.030.000, de gemiddelde verkoopprijs van de verkochte modellen met de bijbestelde opties was €1.200.000. De wagens werden geassembleerd in Woking in het Engelse graafschap Surrey. De maximale snelheid van de wagen is 349 km/u en hij trekt in 2,8 sec van 0 km/u op naar 100 km/u, in 6,8 sec naar 200 km/u en in 16,5 sec naar 300 km/u. Inmiddels komt er ook een Mclaren P1 GTR die bedoeld is voor op het circuit. Om deze te kunnen aanschaffen moet je ook de straatversie van de P1 hebben. Zie de categorie McLaren P1 van Wikimedia Commons voor mediabestanden over dit onderwerp.

Mclaren P1 Top Speed
FeaturesSee More FeaturesHit top speed in the LEGO® Speed Champions version of the super-powerful McLaren P1™! This race-ready, buildable vehicle has all the authentic details of McLaren's ultimate hybrid supercar. Attach the stylish wheel trims and use the wrench to prep your car. Put on the driver's helmet and get set to speed away. Weave around the cones–and make sure you stay inside the curb. Test your skills in thrilling LEGO® Speed Champions races against your friends! Includes a driver minifigure with assorted accessories. Includes a driver minifigure with assorted accessories Features a removable windscreen, driver's cockpit, removable wheels, unique wheel trims and authentic McLaren details Also includes a race curb and 3 cones Driver's racing suit features McLaren decoration Accessories include a helmet and a wrench Check the wheels with the wrench Remove the windscreen to place the minifigure in the cockpit Swerve between the cones and stay inside the curb Race against your friends' LEGO® Speed Champions cars Measures over 1" (4cm) high, 5" (14cm) long and 1" (5cm) wide Building Instructions

Mclaren P1 Top Speed
See More FeaturesHit top speed in the LEGO® Speed Champions version of the super-powerful McLaren P1™! This race-ready, buildable vehicle has all the authentic details of McLaren's ultimate hybrid supercar. Attach the stylish wheel trims and use the wrench to prep your car. Put on the driver's helmet and get set to speed away. Weave around the cones–and make sure you stay inside the curb. Test your skills in thrilling LEGO® Speed Champions races against your friends! Includes a driver minifigure with assorted accessories. Includes a driver minifigure with assorted accessories Features a removable windscreen, driver's cockpit, removable wheels, unique wheel trims and authentic McLaren details Also includes a race curb and 3 cones Driver's racing suit features McLaren decoration Accessories include a helmet and a wrench Check the wheels with the wrench Remove the windscreen to place the minifigure in the cockpit Swerve between the cones and stay inside the curb Race against your friends' LEGO® Speed Champions cars Measures over 1" (4cm) high, 5" (14cm) long and 1" (5cm) wide Building Instructions

Mclaren P1 Top Speed
Hit top speed in the LEGO® Speed Champions version of the super-powerful McLaren P1™! This race-ready, buildable vehicle has all the authentic details of McLaren's ultimate hybrid supercar. Attach the stylish wheel trims and use the wrench to prep your car. Put on the driver's helmet and get set to speed away. Weave around the cones–and make sure you stay inside the curb. Test your skills in thrilling LEGO® Speed Champions races against your friends! Includes a driver minifigure with assorted accessories. Includes a driver minifigure with assorted accessories Features a removable windscreen, driver's cockpit, removable wheels, unique wheel trims and authentic McLaren details Also includes a race curb and 3 cones Driver's racing suit features McLaren decoration Accessories include a helmet and a wrench Check the wheels with the wrench Remove the windscreen to place the minifigure in the cockpit Swerve between the cones and stay inside the curb Race against your friends' LEGO® Speed Champions cars Measures over 1" (4cm) high, 5" (14cm) long and 1" (5cm) wide Building Instructions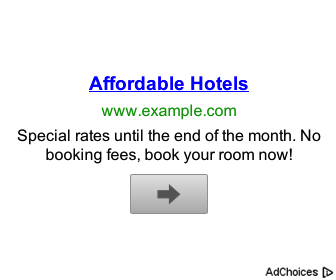 Gallery of Mclaren P1 Top Speed
Write your feedback about "Mclaren P1 Top Speed" here
Post that Related with Mclaren P1 Top Speed