Pinewood Derby Car Designs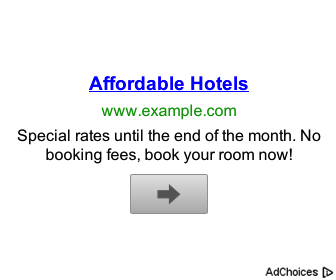 Pinewood Derby Car Designs
A former NASA engineer explains how you can use science to succeed at your next pinewood derby. For seven years, I worked at NASA on the Mars Curiosity rover. It is just like a pinewood derby car, except it has six wheels, it's nuclear powered and it shoots lasers. My Cub Scout son and I decided we would take the science principles I used while building stuff at NASA and apply them to making his pinewood derby car. Take a look at some of those science principles in this video and check out my list of the most important steps for making fastest pinewood derby car possible. Seven Steps for Making a Fast Pinewood Derby Car 1. Max out your pinewood derby car's weight at 5 ounces and make sure the heaviest part is about 1 inch in front of the rear axle. This is the most important step. Science shows if you do this correctly, you will beat a pinewood derby car built exactly the same — except with the weight toward its front — by 4.6 car lengths. It works because the farther back the weight is, the more potential energy you have because your center of mass is higher up on the track. (Don't put it too far back, or your pinewood derby car will become unstable and pop a wheelie.) 2. Use lightweight wheels. This is illegal in some races, but if it's not in yours, this is a must-do step that will give you a 2.1-car-length advantage at the finish line versus a car with normal wheels. It works because heavy wheels take away from the kinetic energy (the energy something has due to its motion), which makes the pinewood derby car slower. 3. Use bent polished axles. Bending your axles with a bending tool will make the wheels ride up against the nailhead, which creates less friction than if the wheel is bouncing around and rubbing against the wooden pinewood derby car body. See video for details. 4. Railride. Railriding means you steer your pinewood derby car into the center guide track just enough that you keep the car from bouncing around. This helps reduce friction and saves energy for speed. See video for details. 5. Create a pinewood derby car that is reasonably aerodynamic, meaning its design cuts down on drag caused by air. No need to get crazy here, but simply having a wedge-shaped pinewood derby car instead of the standard block out of the box will equal a 1.4-car advantage at the finish line. 6. Ride on three wheels by raising one wheel off the track. (Check the rules to make sure this is allowed in your race.) You will move faster if you have to get only three wheels rotating, giving you a 1.1-car advantage over an identical pinewood derby car riding on four wheels. 7. Use lots of graphite. There isn't a big difference in types of graphite, so buy the cheap stuff and use as much as possible. Be sure to get plenty around each wheel and on the axle. It works! After my research, my son and I wanted to do one final test to prove that this is a good list. So we built a simple pinewood derby car using this list in 45 minutes, and we beat the fastest pinewood derby car in our local race by two car lengths. Turns out, science works! Meet Mark Rober Mark Rober worked as a mechanical engineer at NASA for nine years. During this time, he worked on Curiosity, a car-sized robot that left Earth in 2011, landed on Mars in 2012, and has been exploring, conducting experiments and sending back pictures ever since. Now Mark makes high-tech Halloween costumes. Click to email (Opens in new window)Click to print (Opens in new window)Share on Facebook (Opens in new window)Click to share on Twitter (Opens in new window)Click to share on Pinterest (Opens in new window)Click to share on Google+ (Opens in new window)Click to share on Tumblr (Opens in new window)MoreClick to share on LinkedIn (Opens in new window)Click to share on Pocket (Opens in new window)Click to share on Reddit (Opens in new window) Related

Pinewood Derby Car Designs
Our blocks are cut to official pinewood derby specs and the axle slots are precision cut to minimize wheel alignment problems. See our blocks We have the same wheels that come in your pinewood derby car kit but they have been cleaned up to go faster. See our wheels See our axle polishing kit Our axles are the same that come in the official pinewood derby kit. We remove all imperfections and we give them a super polishing. See our axles We have a variety of car designs with templates and full instructions. See our pinewood derby car designs You can save time by using one of our pre-cut pinewood cars. All you need to do is sand and paint. We can even install the weights for you. Over 25 designs to choose from. See our pre-cut pinewood derby blocks Another way to make your pinewood derby car is to cut the block into a wedge shape then add our plastic accessories to create a variety of designs. See our plastic accessories A coping saw is the best hand saw to use for cutting your car. See our Coping Saw See our Wood Rasp We have a large variety of easy to use weights designed for Pinewood Derby cars. See our weights Instructions on installing weights in a wedge shaped car Our weight guide is a great tool to help you drill weight holes in your car using a hand drill. Choose from our 17 colors of water based paint. Easy to use and easy to clean up. See our paint See our decals See our racing stripes You can also glue drivers, engines, roll bars and other accessories to your car. See our car accessories See our graphite For more details on building a fast pinewood derby car, see our "How To" books

Pinewood Derby Car Designs
1. Max out your pinewood derby car's weight at 5 ounces and make sure the heaviest part is about 1 inch in front of the rear axle. This is the most important step. Science shows if you do this correctly, you will beat a pinewood derby car built exactly the same — except with the weight toward its front — by 4.6 car lengths. It works because the farther back the weight is, the more potential energy you have because your center of mass is higher up on the track. (Don't put it too far back, or your pinewood derby car will become unstable and pop a wheelie.)

Pinewood Derby Car Designs
Your child may want a military design, animal theme, cartoon theme, race car theme, or "something totally cool and different." The table below lists about 100 pinewood derby car design ideas that will help you select a design theme for your pine wood derby car. Something should jump out at you from this design list. If not, then e-mail me your car design and I'll add it to this list! Better yet, e-mail me a picture of your car and I'll add it to our picture gallery that features over 500 pinewood derby cars!

Pinewood Derby Car Designs
Car Design Tips Looking for more cool car design ideas? Check out our Pinewood Derby Car Design Guide for over 100 cool pinewood derby car design ideas. Before cutting your car, use a straight edge to draw lines down the center lengthwise and widthwise across your car. Then draw your car design template over these straight lines. The template and straight lines help guide your cutting on both sides of the car so everything is square. If you are using 3/8″ round weights, drill your 3/8″ weight holes before cutting out the rest of the car because it is easier to hold the full block. Always use a clamp to hold your block before drilling or cutting. Safety First!

The heaver your pinewood derby car is, the faster it will go so you want your car to weigh right up to the 5 oz limit. You can use just about any metal object for weights. We sell a variety of weights designed to be used for Pinewood Derby cars. You can glue the weights to the outside of the car or drill holes and insert the weights inside the car. It is best to add the weights near the back of the car for an extra speed boost. The height of the weight will not make a difference to your car's speed. If you drill holes in the car for weights, you can use wood putty to seal the holes. Wood putty will require several hours to dry. If you are in a hurry, you can use a hot glue gun or super glue.

Examples of weights for pinewood derby cars You can put weights under your car as long as there is still at least 3/8″ clearance between the bottom of the weight and the track. If you don't have an accurate scale, you can take your car to the post office and use the scale there. If you plan on gluing parts to you car, be sure to weigh the parts with the car. More details on adding weights to your pinewood derby car.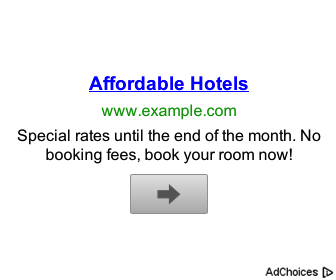 Gallery of Pinewood Derby Car Designs
Write your feedback about "Pinewood Derby Car Designs" here
Post that Related with Pinewood Derby Car Designs