Saranac Lake Winter Carnival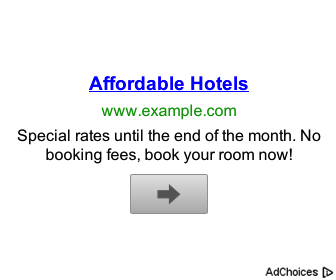 Saranac Lake Winter Carnival
May 04, 2017 — by Chris Knight (Adirondack Correspondent) , in Saranac Lake, NYImage: Saranac Lake Winter Carnival Facebook page Listen to this story May 04, 2017 — A big controversy has been swirling around one of the Adirondacks' most popular annual events. The committee that organizes the Saranac Lake Winter Carnival has faced criticism over its decision to adopt an "Adirondack Fiesta" theme for next year's carnival. Critics say it's ill-timed politically and would be culturally insensitive to Spanish-speaking people. Others see it as a benign "party" theme and an opportunity to celebrate the culture of countries like Mexico. The committee is sticking with the "Fiesta" theme, for now. At a meeting last week, five possible themes were on the table, including a "Totally 80s" theme and "Under the Big Top," but most of the discussion surrounded the "Fiesta" theme. The committee ultimately put it to a vote. Chairman Jeff Branch read the results. "We have 5 for '(Totally) 80s,' 12 for the 'Fiesta,' 3 for 'Candy Carnival,' none for 'Chinese New Year,' and one for 'Under the Big Top," he said. "There's our answer." When "Adirondack Fiesta" was announced as the theme the next day, however, Branch said it blew up on the Carnival's Facebook page. "I've been attacked and called names," he said. "I just don't understand it, I mean, people attacking me and calling me a racist. I probably haven't had a good three-hour sleep since this all happened." After getting such a strong reaction, the carnival's executive committee met Monday to revisit the decision. It ultimately decided to stay with the "Fiesta" theme until its next meeting in September. It also stopped taking Facebook comments about the theme, although Branch said they're still accepting them via email. "We're hoping people have time to make rational comments, to think about it," he said. DONATE NCPR is made possible by donations from visitors like you. Click to donate today.At last week's meeting, supporters of the "Adirondack Fiesta" theme said it could be an opportunity to celebrate and educate people about the culture of Mexico and other Spanish-speaking countries; however, there wasn't much discussion of how the theme may be interpreted, such as what kind of floats could be in the parade. Branch said that's always difficult to figure out with any theme. "Are people going to wear sombreros and ponchos? I'm sure they are," he said. "Then again, the bottom line is, you never know what people are going to come up with." That's just what has people like Gabriella Baldwin worried. A native of Mexico City, Baldwin has lived in Saranac Lake for the last four years. She said the village lacks the diversity to try and carry off a "Fiesta" theme in a way that would be appropriate. It would be the American version of Spanish-speaking culture, she said. "I don't want someone to make fun of something that's so precious to me," Baldwin said. Branch stressed that no one on the committee has any "ill intentions," but he said some people would find fault with any potential theme. "We brought up 'Candy Carnival," he said. "That would have been something nobody would complain about, but I guarantee somebody would have brought up childhood obesity or that we're encouraging poor diet or eating habits. Instead of looking at the positive, there's always somebody who's going to look at the negative." Next year's Winter Carnival will take place over 10 days in early February. People can still weigh in on next year's Saranac Lake Winter Carnival theme by email at info@saranaclakewintercarnival.com. Related Topics adirondacks · politics · cultural appropriation · tourism · economy · saranac lake winter carnival

Saranac Lake Winter Carnival
May 04, 2017 — A big controversy has been swirling around one of the Adirondacks' most popular annual events. The committee that organizes the Saranac Lake Winter Carnival has faced criticism over its decision to adopt an "Adirondack Fiesta" theme for next year's carnival. Critics say it's ill-timed politically and would be culturally insensitive to Spanish-speaking people. Others see it as a benign "party" theme and an opportunity to celebrate the culture of countries like Mexico. The committee is sticking with the "Fiesta" theme, for now.

Saranac Lake Winter Carnival
Don't miss the Saranac Lake Winter Carnival! This 10-day celebration starts the first weekend in February. Parades, games, exhibits, celebrations, concerts, and more, all with a focus on family fun. We start and end with incredible fireworks against a black velvet Adirondack sky. Our Ice Palace (made from real ice right out of Lake Flower) comes with a King, Queen, and royal court.

In 1898, one year after the start of Saranac Lake's first Winter Carnival, construction of an Ice Palace was added to the celebration, becoming the central focus of this event. Thereafter, magnificent Ice Places (or fortresses as they were also called) were built in 1899, 1900, 1901, in odd numbered years until 1911 and in random years until 1920. Palace building was suspended during World War I, the Depression and World War II but started up again in 1955.

Each year, the Palace rises proudly by the shore of Lake Flower. The end of Carnival is marked by a slide show of the many varied events which take place during this great winter celebration. They are flashed onto a screen hung on the Palace Wall and are followed by fireworks exploding overhead. The glorious ice jewel of Carnival remains standing for another few weeks or until, for safety reasons, warm weather requires it be knocked down.

Since 1897, our Winter Carnival has been a grassroots, volunteer-driven event that started as a celebration to break up the spectacular, but deep, winters. The extra impetus came from the village's transition from lively logging community to wilderness research and cure center for tuberculosis. The treatment of the time, while more successful that any other attempts until the discovery of antibiotics, emphasized lots of rest and few activities. But, the patients also needed a boost to their morale. And so the Winter Carnival was born.

That's just what has people like Gabriella Baldwin worried. A native of Mexico City, Baldwin has lived in Saranac Lake for the last four years. She said the village lacks the diversity to try and carry off a "Fiesta" theme in a way that would be appropriate. It would be the American version of Spanish-speaking culture, she said.

Like many communities in the area, Saranac Lake was in the "ice trade," cutting blocks of frozen water to serve the refrigeration needs of turn-of-the-century cities. So the equipment, and the expertise, was already in place to build the first Ice Tower. While there is now heavy equipment in use, the construction techniques are the same as the ones used over one hundred years ago. Over the years, enthusiasm has expanded the original Tower into a whole Ice Palace complex.

After carnival, in years gone by, the ice lived on in many amusing ways, one of which was to store the dismantled palace so that the following summer it could be sold to New York City customers who used it to cool their drinks. Now, it just returns to the lake until the time comes the following winter to haul it out and build it again.

In 1898, members of the Pontiac Club, a winter sports club founded by several men (one of whom was Dr. Edward L. Trudeau, famous pioneer of tuberculosis treatment) supported the idea of building an ice palace. As the goal of this club was to encourage good health practices and take advantage of the rugged climate, a winter carnival and the building of an ice palace clearly helped meet these objectives.

In recent years, these extraordinary structures have been designed by residents who, though not professionally trained in architecture, nevertheless, with contracting and often engineering experience, step forward and exhibit extraordinary skills as evidenced by the artistry, complexity and sturdiness of the Palaces they create. Today a group of these volunteers meets in a local restaurant to sketch out the palace design (on a paper napkin) based on the Winter Carnival theme selected for that year. This sketch is then converted into a large blueprint which is kept on site during the building process.

After getting such a strong reaction, the carnival's executive committee met Monday to revisit the decision. It ultimately decided to stay with the "Fiesta" theme until its next meeting in September. It also stopped taking Facebook comments about the theme, although Branch said they're still accepting them via email.

"We brought up 'Candy Carnival," he said. "That would have been something nobody would complain about, but I guarantee somebody would have brought up childhood obesity or that we're encouraging poor diet or eating habits. Instead of looking at the positive, there's always somebody who's going to look at the negative."

Of course, a Palace needs royal occupants, so ice thrones were placed inside these majestic residences. A king, queen and court were chosen to honor the Palace and reign over the Carnival. In the far past, kings and queens were famous invited guests such as movie stars or radio personalities but, since 1970, they have been selected to honor local residents who generously volunteer in the community.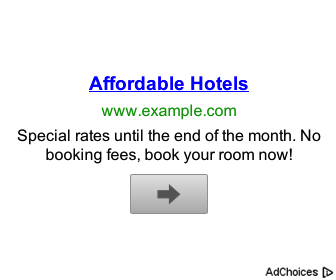 Gallery of Saranac Lake Winter Carnival
Write your feedback about "Saranac Lake Winter Carnival" here
Post that Related with Saranac Lake Winter Carnival