The Two Mrs Carrolls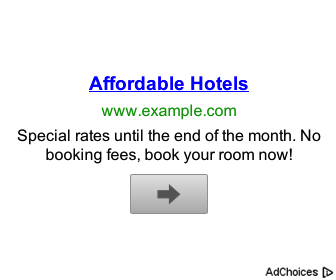 The Two Mrs Carrolls
To hear this movie reviewed on the podcast, click hereAfter a whirlwind romance, Sally (Barbara Stanwyck) agrees to marry enigmatic artist, Geoffrey Carroll (Humphrey Bogart), and becomes stepmother to his young daughter, Bea (Ann Carter). Soon though, she begins to notice that Geoffrey's attention has been caught by haughty heiress, Cecily (Alexis Smith). This coincides with a strange illness that seems to have overtaken Sally, and when she learns of the strange demise of Geoffrey's first wife, she starts to fear for her life. And just what is the mysterious painting that Geoffrey has hidden away in his studio?While it's not the most memorable film that Bogart or Stanwyck starred in, it also doesn't deserve the critical drubbing it's received over the decades. Acting as a kind of modern retelling of Bluebeard, the movie is an endlessly interesting aside, especially when it comes to Bogart.While he hardly strays from his trademark, naturalistic persona on-screen, he is decidedly evil in the film, if not a little deranged. He also has some great dialogue, especially with the supercilious Alexis Smith, with whom he spends half the movie sparring, and the other half making love. The central conceit, that of a psychopathic artist who paints his wives as The Angel Of Death before murdering them, is a fascinating one. Parallels can easily be drawn with Bluebeard, Dorian Gray, or even Jane Eyre's Mr Rochester. Indeed, when Bogart's secret in the attic is discovered, it's a truly chilling moment.The film follows the diabolical Mr Carroll for the first half, before settling into a paranoia-fest on Stanwyck's part, kind of a sub-Hitchcock's 'Suspicion', although not handled quite as tightly. It even mimics the infamous glass of milk from the former, albeit to lesser effect.The climax is delivered in an overblown horror finale, as Bogart's writhing maniac bursts through a window with murder on his mind, but apart from the closing histrionics, it's light on action, and heavy on mood. The relationships in the movie are actually fascinating to watch. We're never sure how much Sally actually knows about the relationship between Cecily and Carroll. Carroll himself finds himself blackmailed by a snivelling chemist who has come to realise the truth. Even Nigel Bruce pops up as the alcoholic busybody doctor, bereft of tact, to throw the cat amongst the pigeons. It's certainly not the best suspense thriller ever made, but despite it's shortcomings, 'The Two Mrs Carrolls' is a remarkably easy film to enjoy. Whilst the strictly set-bound sequences don't always provide variety in the way of setting, it's more than adequately made up for by the spectacle of Bogart as a crazed, murdering psychopath. Two Mrs Carrolls £9.08 Starring Humphrey Bogart, Barbara Stanwyck, Alexis Smith, Nigel Bruce, Isobel Elsom

The Two Mrs Carrolls
Some time in the latter half of 1944, Warners announced that Ida Lupino and Zachary Scott would star in The Two Mrs. Carrolls. On November 12, however, the studio said Barbara Stanwyck would star alongside Paul Henreid, and that Robert Buckner would produce the film. Then on February 9, 1945, the studio announced that it was placing its production of The Fountainhead on hold due to the high cost and unavailability of materials to construct the large architectural sets for the film. The studio also announced it had recast The Two Mrs. Carrolls with Humphrey Bogart and Barbara Stanwyck.

The Two Mrs Carrolls
The Two Mrs. Carrolls was Stanwyck's second film with Godfrey, Stanwyck biographer Dan Callahan has argued that Stanwyck's friendship with Godfrey blinded her to his shortcomings as a director, which were significant. Film historian Edmund Bansak notes that The Two Mrs. Carrolls was written as a vehicle for Stanwyck, which may also explain her willingness to star in the picture. (Bogart biographer Richard Gehman challenges this claim. He says the rights to the play were purchased so that Bogart could star in the film adaptation.)

The Two Mrs Carrolls
Warner Bros. did not immediately release The Two Mrs. Carrolls. Rationales vary widely for the delay. Turner Classic Movies reviewer Jeremy Arnold concludes that this was because the film had a strong similarity to the 1944 film Gaslight. But film historian Richard Schickel says that it was because Warners hoped that Bogart's rising popularity as a Hollywood star would help overcome his awful performance in The Two Mrs. Carrolls. The studio was also unhappy that, in 1946, the song "Open the Door, Richard" had become a popular song, with five versions released in 1946 and 1947. The studio considered cutting or refilming the scene in which Bogart pounds on Stanwyck's bedroom door, demanding that she open it. But the scene stayed.

Painting, portraiture, and art play major roles in The Two Mrs. Carrolls. Many scholars have noted the similarity between Edgar Allan Poe's short story "The Oval Portrait" and this film. In Poe's story, a man obsessively paints his wife's realistic portrait for weeks only to discover that she has died during the process and her spirit now inhabits the painting. Similarly, Geoffrey Carroll begins obsessively painting his wives as "angels of death" before killing them. The Two Mrs. Carrolls is also one of several murder/mystery films and film noirs—such as A Double Life , Experiment Perilous , Gaslight , Laura , The Paradine Case , The Picture of Dorian Gray , Rebecca , Scarlet Street , A Woman's Vengeance —made in the 1940s in which a portrait (usually of a woman) plays a major role, by obsessing a character, by depicting a clue to a mystery, by summoning up bad memories, by acting as a catalyst for action, or through some other means.

A final theme evident in The Two Mrs. Carrolls is that of the Bluebeard legend. A French folk tale, the Bluebeard legends tells the tale of a hideously ugly man who has married many times. Each of his wives has mysteriously disappeared. His pretty young new bride discovers that he has murdered his previous spouses. When Bluebeard attempts to kill her after her discovery, she is saved by the intervention of relatives. The Two Mrs. Carrolls clearly evokes the Bluebeard legend, film scholars note.

More specifically, The Two Mrs. Carrolls positions the image of a woman as emasculating. The film depicts Geoffrey Carroll as being able to paint only when engaged in immoral behavior, such as adultery or murder. A happy relationship with a healthy, active woman is debilitating, and he turns toward adultery to solve his problem. The more powerful his paintings of women become, the more he sinks into madness (and murder). Film theorist Helen Hanson points out that any image of a strong, happy woman not only undercuts Carroll's artistic abilities but also drives him insane. A corollary theme running through the film is the idea of art as demasculinizing. Film historian Philip Hayward observes that the picture goes to excessive lengths to denigrate art and artists. Christine, the Carrolls' housekeeper, judgmentally sneers, "When you work for an artist, you can expect just about anything." A rich visitor to the Carroll mansion denigrates Geoffrey's art by caustically declaring "The man is an art critic — the women are normal people." In its publicity campaign for the picture, Warner Bros. played up Bogart's masculine screen image in order to counter any idea that his role might be effeminate.

Paranoia is another theme running through the film. Although Sally Morton knows that Geoffrey Carroll is a liar (she learns in the film's opening minutes that he has lied about his marital status), she nevertheless agrees to marry him. She does not begin to suspect that her husband may be poisoning her until she overhears a group of friends discussing the suspicious death of the first Mrs. Carroll. Sally's paranoia becomes the dominant theme of the last half of the film. In this regard, film scholar Mary Ann Doane points out, The Two Mrs. Carrolls is one of many "paranoid women's films" which were common in the 1940s. These include Caught , Dragonwyck , Experiment Perilous , Gaslight , Jane Eyre , The Locket , Secret Beyond the Door , and The Spiral Staircase . These films, Doane argues, are evocative of an era in which men felt their roles as breadwinners and as workers in industry being supplanted by women due to the need for war industry workers.

Actress Elisabeth Bergner won high praise for the role of Sally Morton Carroll. During the play's run, a shy girl showed up at the stage door night after night to speak with Bergner. Bergner eventually became a mentor to the girl, sponsored her career in the theater, and won her a role as an understudy in The Two Mrs. Carrolls. The girl eventually undercut Bergner's career. The incident became the basis for the short story "The Wisdom of Eve" by Mary Orr, which was adapted for the movie All About Eve .

It's certainly not the best suspense thriller ever made, but despite it's shortcomings, 'The Two Mrs Carrolls' is a remarkably easy film to enjoy. Whilst the strictly set-bound sequences don't always provide variety in the way of setting, it's more than adequately made up for by the spectacle of Bogart as a crazed, murdering psychopath.

The 1947 mystery-thriller,"The Two Mrs.Carrolls"is considered by many critics to be a tepid,unrealistic film and one of Humphrey Bogart's lesser works. This couldn't be more false. The film contains brilliant performances by Bogart and Barbara Stanwyck,a great deal of eerie suspense,and delicious bits of English humor. The plot of the film is similar to that of Alfred Hitchcock's "Dial M for Murder" and "Suspicion",but has a uniqueness all it's own. It tells the story of Geoffrey Carroll(Bogart),a struggling artist who marries a wealthy woman,Sally(Stanwyck), after his supposed invalid wife dies. Life is normal for them,until Sally begins to feel ill and restless quite often.A doctor says she's suffering from nothing more than a nerve condition,and she believes that's all it is. She is, unfortunately, in for a big surprise.She learns from Geoffrey's precocious,young daughter,Bea(Ann Carter),some things about his previous wife.For starters,she was not an invalid and only got sick the last few weeks of her life.Geoffrey gave her milk at night to make her feel relaxed.This is exactly what he does for Sally.She also learns that a painting of his former wife,called "The Angel of Death",was done while she was sick. Hearing this,Sally comes to the realization that she is Geoffrey's next victim of a well-planned crime.Stanwyck has never been better as a panic-stricken wife,trying to survive her husband's evil doings.Bogart gives a highly underrated performance as a psychopath,who gets brutal when his murder plot doesn't go according to plan.His presence on screen is often frightening.The ending is wonderfully witty and comical.While not in the same league as "The Maltese Falcon"or "Key Largo",this is still a highly entertaining Bogart film,that will not disappoint. I give it a strong 8 1/2 out of 10.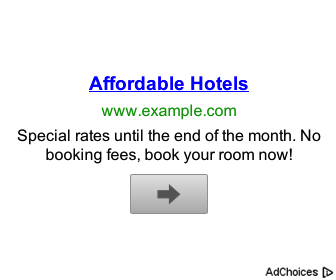 Gallery of The Two Mrs Carrolls
Write your feedback about "The Two Mrs Carrolls" here
Post that Related with The Two Mrs Carrolls