Who Invented The Car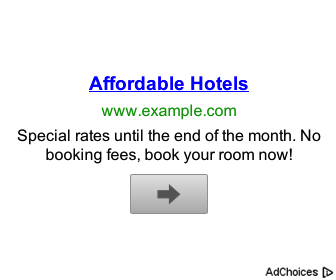 Who Invented The Car
Listen How far do you live from school? Do you get a ride to school from a friend or family member? Or do you ride a school bus? What about the grocery store where you buy your food? Is it just around the corner or several miles away? How about the fields where you practice soccer? Or the library?Think about the places you go to throughout a typical week. Are all of these within walking distance? Or are you like most kids today who spend a significant amount of time traveling in a car to go the places you need to go?Try to imagine living your life without an automobile. How would your daily and weekly routines have to change if you had to walk everywhere or ride a horse or a bicycle? It's hard to imagine, isn't it?That's what life was like for most people around the turn of the 20th century. Before automobiles, people didn't travel nearly as much as they do today. People tended to travel only for special occasions and, even then, only relatively-short distances.The invention of the automobile changed all that. In many ways, the automobile revolutionized society and enabled people to explore the world around them with greater freedom. The world would certainly not look the way it does today if the automobile had not come along when it did.The invention of the automobile cannot actually be attributed to one single individual. Instead, the automobile was invented in many stages and pieces by many people all over the world over the course of several decades. Experts estimate that over 100,000 patents are related to the invention of the modern automobile.The first theoretical plans for a motorized vehicle date back to Leonardo da Vinci and Isaac Newton. Those plans didn't come to fruition in their lifetimes, though. The first self-propelled road vehicle was a steam-driven military tractor invented in 1769 by a French engineer and mechanic named Nicolas Joseph Cugnot. It traveled at a blazing 2.5 miles per hour and was used to haul artillery by the French Army.Steam power turned out to be less than ideal for automobile design, because the engines were too heavy. The next step forward in automobile design came in the 1830s when Robert Anderson of Scotland developed the first electric automobiles powered by rechargeable batteries. In addition to being slow and expensive, these early electric vehicles needed to stop frequently to recharge the batteries.The automobile as we know it today came into existence when Germans Gottlieb Daimler and Karl Benz invented the first practical gasoline-powered vehicles in the mid-1880s. Many other inventors built upon the work of Daimler and Benz (and countless others) and the gasoline-powered car developed quickly at the end of the 19th century.By the early 1900s, gasoline-powered cars began to outsell all the other types of motor vehicles. Despite their great expense, there was definitely a demand for them. Entrepreneurs quickly recognized the need for industrial production and more affordable alternatives.Ransome Eli Olds built the first mass-produced automobile in the United States: the 1901 Curved Dash Oldsmobile. Olds invented the basic idea of the assembly line and is also credited with launching the Detroit-area automotive industry.Henry Ford improved the assembly line system by installing the first conveyor belt-style assembly line in his Ford Motor Company plant in Highland Park, Michigan. Ford's assembly process helped to reduce costs and make vehicles more affordable. His Ford Model T was a runaway success, selling 15 million vehicles by 1927. Wonder Words travel explore stage piece ideal plant enabled patent industry runaway practical blazing credited theoretical rechargeable entrepreneur affordable conveyor Take the Wonder Word Challenge Did you get it? Test your knowledge Wonder What's Next? Join us tomorrow as we sink our teeth into the spicy world of chili peppers — and turn up the heat in Wonderopolis!

Who Invented The Car
In 1828, Ányos Jedlik, a Hungarian who invented an early type of electric motor, created a tiny model car powered by his new motor. In 1834, Vermont blacksmith Thomas Davenport, the inventor of the first American DC electrical motor, installed his motor in a small model car, which he operated on a short circular electrified track. In 1835, Professor Sibrandus Stratingh of Groningen, the Netherlands and his assistant Christopher Becker created a small-scale electrical car, powered by non-rechargeable primary cells. In 1838, Scotsman Robert Davidson built an electric locomotive that attained a speed of 4 miles per hour (6 km/h). In England, a patent was granted in 1840 for the use of rail tracks as conductors of electric current, and similar American patents were issued to Lilley and Colten in 1847. Between 1832 and 1839 (the exact year is uncertain) Robert Anderson of Scotland invented the first crude electric carriage, powered by non-rechargeable primary cells.

Who Invented The Car
About 1870, in Vienna, Austria (then the Austro-Hungarian Empire), inventor Siegfried Marcus put a liquid-fuelled internal combustion engine on a simple handcart which made him the first man to propel a vehicle by means of gasoline. Today, this car is known as "the first Marcus car". In 1883, Marcus secured a German patent for a low-voltage ignition system of the magneto type; this was his only automotive patent. This design was used for all further engines, and the four-seat "second Marcus car" of 1888/89. This ignition, in conjunction with the "rotating-brush carburetor", made the second car's design very innovative. His second car is on display at the Technical Museum in Vienna. During his lifetime he was honored as the originator of the motorcar but his place in history was all but erased by the Nazis during World War II. Because Marcus was of Jewish descent, the Nazi propaganda office ordered his work to be destroyed, his name expunged from future textbooks, and his public memorials removed, giving credit instead to Karl Benz.

Who Invented The Car
The first stationary gasoline engine developed by Carl Benz was a one-cylinder two-stroke unit which ran for the first time on New Year's Eve 1879. Benz had so much commercial success with this engine that he was able to devote more time to his dream of creating a lightweight car powered by a gasoline engine, in which the chassis and engine formed a single unit. The major features of the two-seater vehicle, which was completed in 1885, were the compact high-speed single-cylinder four-stroke engine installed horizontally at the rear, the tubular steel frame, the differential and three wire-spoked wheels. The engine output was 0.75 hp (0.55 kW). Details included an automatic intake slide, a controlled exhaust valve, high-voltage electrical vibrator ignition with spark plug, and water/thermo siphon evaporation cooling. The first automobile On January 29, 1886, Carl Benz applied for a patent for his "vehicle powered by a gas engine." The patent – number 37435 – may be regarded as the birth certificate of the automobile. In July 1886 the newspapers reported on the first public outing of the three-wheeled Benz Patent Motor Car, model no. 1. More information The Benz Patent Motor CarCarl Benz's patent applicationBenz-Patent is Part of the World Documentary HeritageMercedes-Benz Museum: Visitor information Long-distance journey by Bertha Benz Bertha Benz and her sons Eugen and Richard during their long-distance journey in August 1888 with the Benz Patent Motor Car. Using an improved version and without her husband's knowledge, Benz's wife Bertha and their two sons Eugen and Richard embarked on the first long-distance journey in automotive history on an August day in 1888. The route included a few detours and took them from Mannheim to Pforzheim, her place of birth. With this journey of 180 kilometers including the return trip Bertha Benz demonstrated the practicality of the motor vehicle to the entire world. Without her daring – and that of her sons – and the decisive stimuli that resulted from it, the subsequent growth of Benz & Cie. in Mannheim to become the world's largest automobile plant of its day would have been unthinkable. Double-pivot steering, contra engine, planetary gear transmission (1891 – 1897) Double-pivot steering It was Carl Benz who had the double-pivot steering system patented in 1893, thereby solving one of the most urgent problems of the automobile. The first Benz with this steering system was the three-hp (2.2-kW) Victoria in 1893, of which slightly larger numbers with different bodies were built. The world's first production car with some 1200 units built was the Benz Velo of 1894, a lightweight, durable and inexpensive compact car.1897 saw the development of the "twin engine" consisting of two horizontal single-cylinder units in parallel, however this proved unsatisfactory. It was immediately followed by a better design, the "contra engine" in which the cylinders were arranged opposite each other. This was the birth of the horizontally-opposed piston engine. Always installed at the rear by Benz until 1900, this unit generated up to 16 hp (12 kW) in various versions.

Who Invented The Car
The word "car" is believed to originate from the Latin word carrus or carrum ("wheeled vehicle"), or the Middle English word carre (meaning two-wheel cart, from Old North French). In turn, these originated from the Gaulish word karros (a Gallic chariot). The Gaulish language was a branch of the Brythoic language which also used the word Karr; the Brythonig language evolved into Welsh (and Gaelic) where 'Car llusg' (a drag cart or sledge) and 'car rhyfel' (war chariot) still survive. It originally referred to any wheeled horse-drawn vehicle, such as a cart, carriage, or wagon. "Motor car" is attested from 1895, and is the usual formal name for cars in British English. "Autocar" is a variant that is also attested from 1895, but that is now considered archaic. It literally means "self-propelled car". The term "horseless carriage" was used by some to refer to the first cars at the time that they were being built, and is attested from 1895.
Who Invented The Car
Who Invented The Car
Who Invented The Car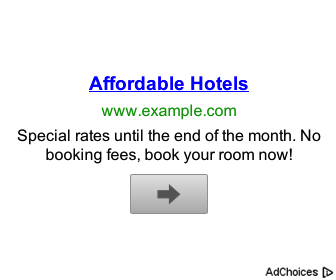 Gallery of Who Invented The Car
Write your feedback about "Who Invented The Car" here
Post that Related with Who Invented The Car