Zelda Ocarina Of Time Walkthrough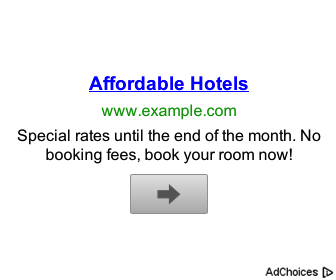 Zelda Ocarina Of Time Walkthrough
You can also check out the video version at our Ocarina of Time Video Walkthrough page. The video walkthrough will follow the text version of the Ocarina of Time Walkthrough identically in the order of collection for the items. Much like this site walkthrough, the video walkthrough will cover every item, collectible, and sidequest, while also providing great commentary throughout the walkthrough.

Zelda Ocarina Of Time Walkthrough
Welcome to the Walkthrough for Ocarina of Time. The guide below is a complete 100% Ocarina of Time Walkthrough that will cover a full run through the entire game, including strategies for all bosses and enemies, the collection of all heart pieces, gold skulltulas, and upgrades that takes you through all of the many side quests within the game. This guide also serves as an Ocarina of Time 3D Walkthrough for the Nintendo 3DS remake of the game.

Zelda Ocarina Of Time Walkthrough
Deep in the forest of Hyrule, a young boy is troubled by nightmares. He is awoken by a fairy, Navi, who is a messenger from the Great Deku Tree. After traveling to meet the Great Deku Tree, the young boy, Link, is sent to Hyrule Castle to meet Princess Zelda and begin a seven year journey.

Zelda Ocarina Of Time Walkthrough
Hi… not sure if anyone is reading this, but I am SURE I 100% followed this walkthrough until now, and I only have 52 instead of 53 gold skultallas. I know the prize for 100 is pretty bad, but I still want to complete this game.

Zelda Ocarina Of Time Walkthrough
Hi… not sure if anyone is reading this, but I am SURE I 100% followed this walkthrough until now, and I only have 52 instead of 53 gold skultallas. I know the prize for 100 is pretty bad, but I still want to complete this game. Are there any spots you think were missable or unclear in this section? (BTW I have 3DS version :3)

Zelda Ocarina Of Time Walkthrough
The door closes behind you and you're stuck with a giant blue block…? The game isn't very clear at this point, but if you Z target it and press Up C, Navi will tell you it looks like the symbols in the Temple of Time. Play the Song of Time to get rid of the block. It actually only "moves" it to a nearby location, which isn't really important except in the Master Quest for later puzzles.

Zelda Ocarina Of Time Walkthrough
Grand Hall From a map perspective, you'll be heading to the northwest door, which has a Time Block in front of it (big blue cube). You saw one of these in Kakariko earlier. Play the Song of Time while standing next to it to make it disappear and enter the door.

Zelda Ocarina Of Time Walkthrough
Once you've done all three, the first Poe Sister will appear and go to the lowest portion of the room. Meet up with her and smack her whenever you get a chance. She fights just like the regular Poes in the Graveyard. Use your shield all the time, then use either your sword, Bow or Hookshot every time her guard is down. After five good hits, she'll burst into flames and all the red torches will be lit once again.

For the second half, he'll float around by himself and shoot less powerful orbs at you. While they're easily avoided or dispersed with any other attack or merely holding up your shield, in order to stun him, you'll have to play ping pong with him until one of you isn't fast enough. Use your sword to smack his attack back at him multiple times until you hit him. Try to time your swings so that the tip of your sword will hit the orb. It is possible to just get very close to him and hope the first bounce you get hits him, but it's hard to time it right and the stun doesn't last as long.

Stalfos Room (North) You'll be locked in this room and immediately face off with two Stalfos. These new enemies can be quite difficult and do enough damage to kill you quickly this early on in the game. Use Z targeting to tackle one at a time, then just keep your guard up as you get close. Jump out of the way as soon as you see them jumping, and try to stab whenever you see an open spot.

Amy's Room This room starts out with a simple puzzle. Get away from the shadows on the floor, then shoot the giant picture of Amy to make the five blocks fall from the ceiling. You have a minute and ten seconds to piece them together. If, for whatever reason, you mess up or run out of time, just exit the room and come back in to reset the puzzle (the first set is the easiest).

To defeat her, simply stand there and wait for her to appear. After she does, the real one will spin around one more time than the others. Z target that one and shoot her with your bow. After doing this five times, Meg will return to being a flame once more, causing the elevator from the beginning of the temple to be available once more.

in bread thx Danny Jones Why? If you use Chrome on your phone, you can request an internet page which looks like a desktop version, not a mobile version…and you can do it for ALL pages you visit. Go to the page you want, click the COG in the top right, then scroll down the list of ptions and it will say "Request Desk-top page" (or something like this)… Then just tick it, the page will re-load as if it were on your PC. I realize this is an old post, but it may help you out in the future, so I see no harm in posting. Cameron1988 freaking awesome! Frustrated beyond belief I have played this game so many times it's ridiculous, but that last empty bottle where I have to kill a dead thing on horse back no less is almost impossible to do unless you are a master of archery as you have to use your bow and arrow lol. Other than that, I've managed to beat the game about half dozen times now and have all the stuff, mind you it takes a few months of constant back and forth before I can do it lol. I am addicted to it. I have the complete walk-through guide I printed out here at home. I find I have to use it each time I play to remember where all the little stuff is, like all the spiders, heart containers etc etc, not to mention the maze to get to Sarah. What saddens me is when I'm done the only thing left is to bash Gannon over and over again, I was hoping to see what the world looked like after I was done the game, so it was a big disappointment when I didn't but as for game play, I will continue to kick Gannon's butt

After completing the Forest Temple you can go back to the Temple of Time, go back 7 years and learn Epona's Song if you missed it. You have to go to the Kakariko Graveyard, not the Kakariko Forest.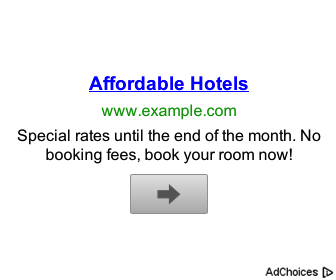 Gallery of Zelda Ocarina Of Time Walkthrough
Write your feedback about "Zelda Ocarina Of Time Walkthrough" here
Post that Related with Zelda Ocarina Of Time Walkthrough